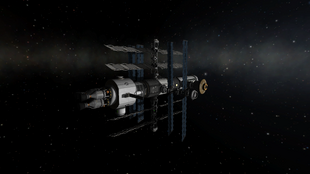 Ice Cream Station
 is a community built space station around Minmus orbit. It was the final space station that was launched into space and one with few missions to.
On the 15th of December 2016, CAKE99 
launched the station core
into orbit of Minnmus.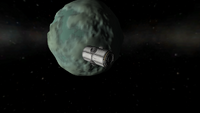 Completion
Edit
HebaruSan sent many modules to fit, complete and radicalise the look and feel of the station - more can be found here.